Herding Heathlands
---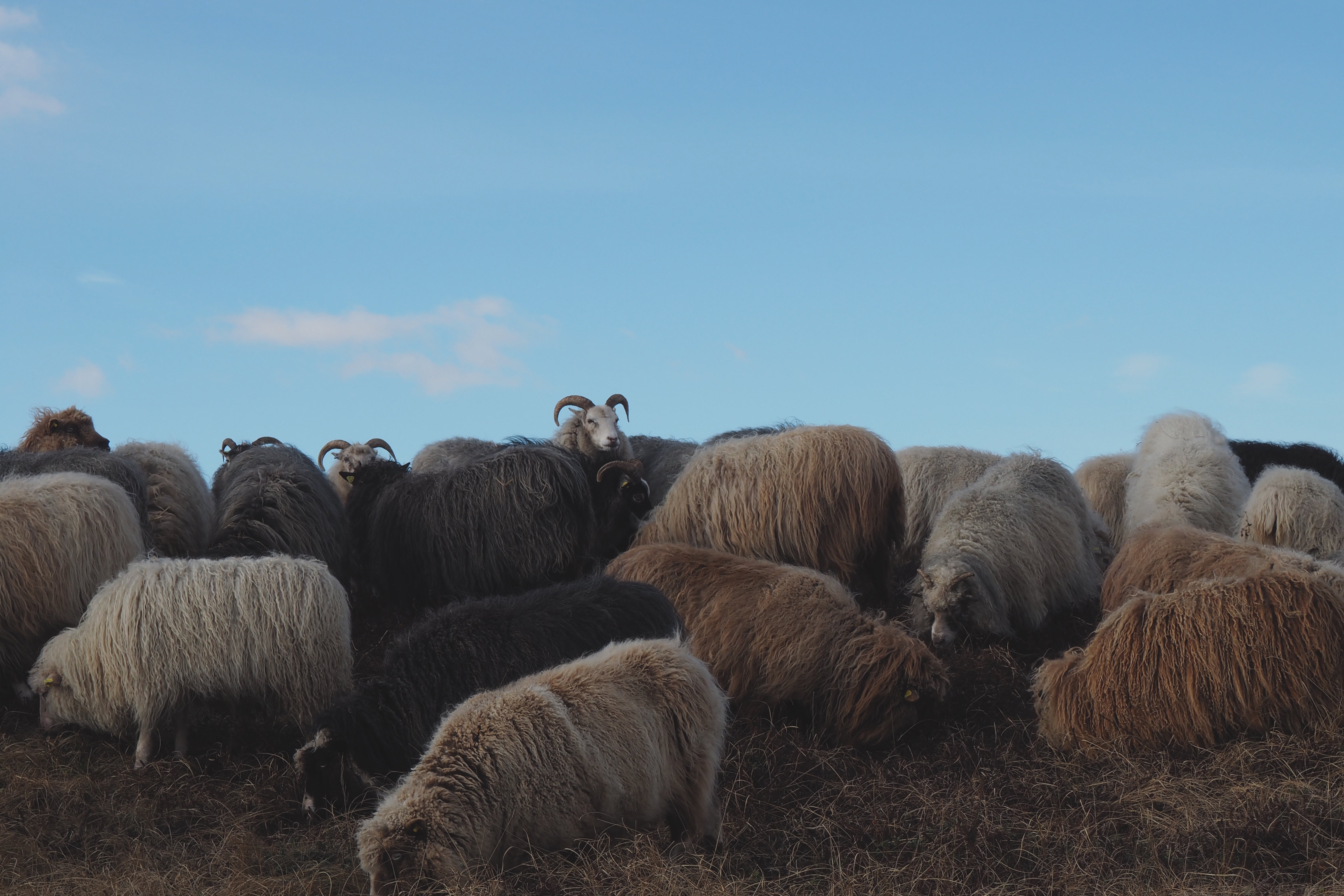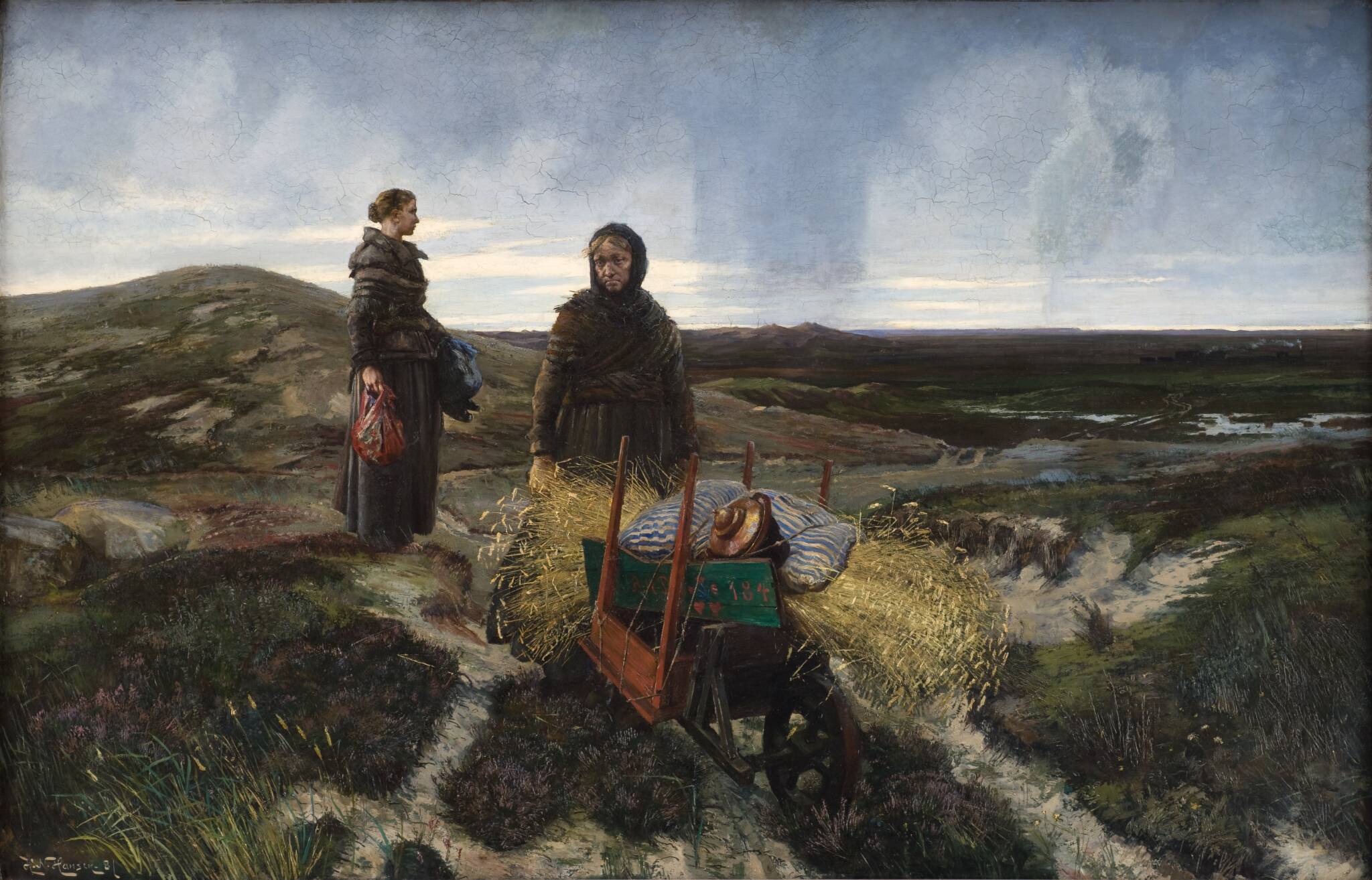 An ongoing project since 2021 that collects how shepherds, sheep, fire, and plants together are the landscape architects of the heathlands – and potentially also other landscape types, weaving a fine diverse mosaic. Using fieldwork, workshops, archive studies, and mobile methods, I develop mappings and stories, querying into more-than-human heritage futures and reinventions of landscape care and repair.



---
Jordbo

Jordbo is an ongoing weekly-letter platform in Danish that I co-created with Søren Høgh Ipland from the Danish media Føljeton in late 2019. Environmental philosophy contend on finding better ways of imagining nature and humanity's relation to landscapes, and we know that changing our relationship to landscapes involves changing the stories we tell about them. Jordbo has emerged from the task and is based on an interest in trying to write and think differently about landscapes, places, earthlings and ways of existings together, and thereby also try to create other landscape imaginaries. After three years, Jordbo has grown into an archive of shifting landscapes and landscape imaginaries – however an archive that in many ways is similar to how oral stories move. Three types of letters are sent: the monthly Søndag that tells a story about a species or enviroment, and humans shifting relation with them, every second Friday the letter Forvildet Læsning is sent and is a carrier bag of environmental stories linking ecologies and cultures, and every Wednesday evening the letter Et Øjeblik is sent and is a short meditiation. We futhermore published the book Jordbo: En ledsager i uregerlige tider (2021) and calender-diarie-almanaks for 2021, 2022, 2023, 2024 (forthcoming).



---
Looking for reparative futures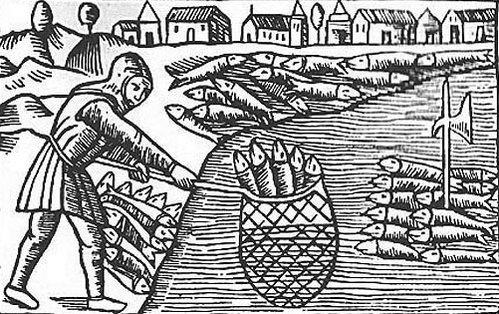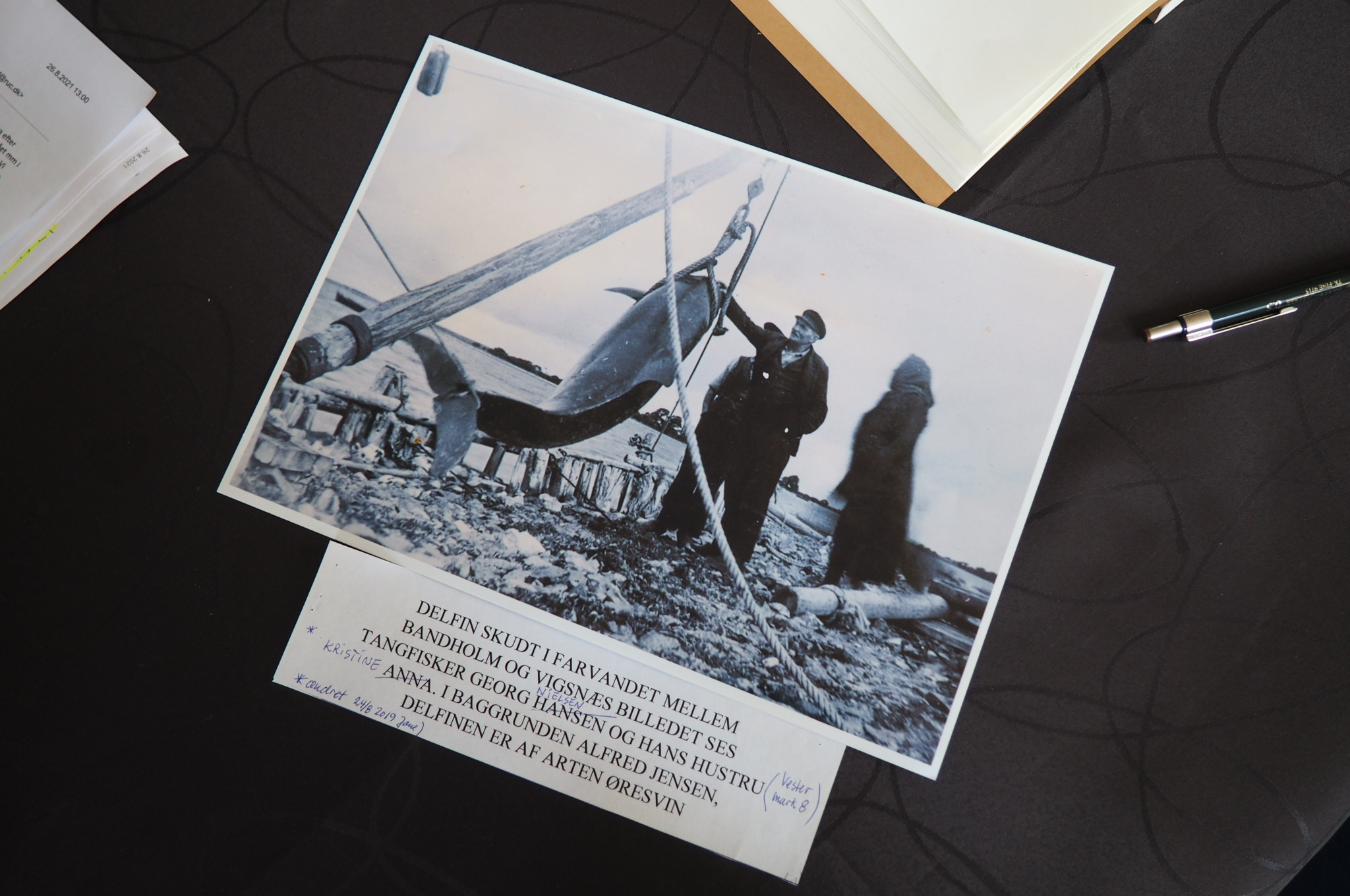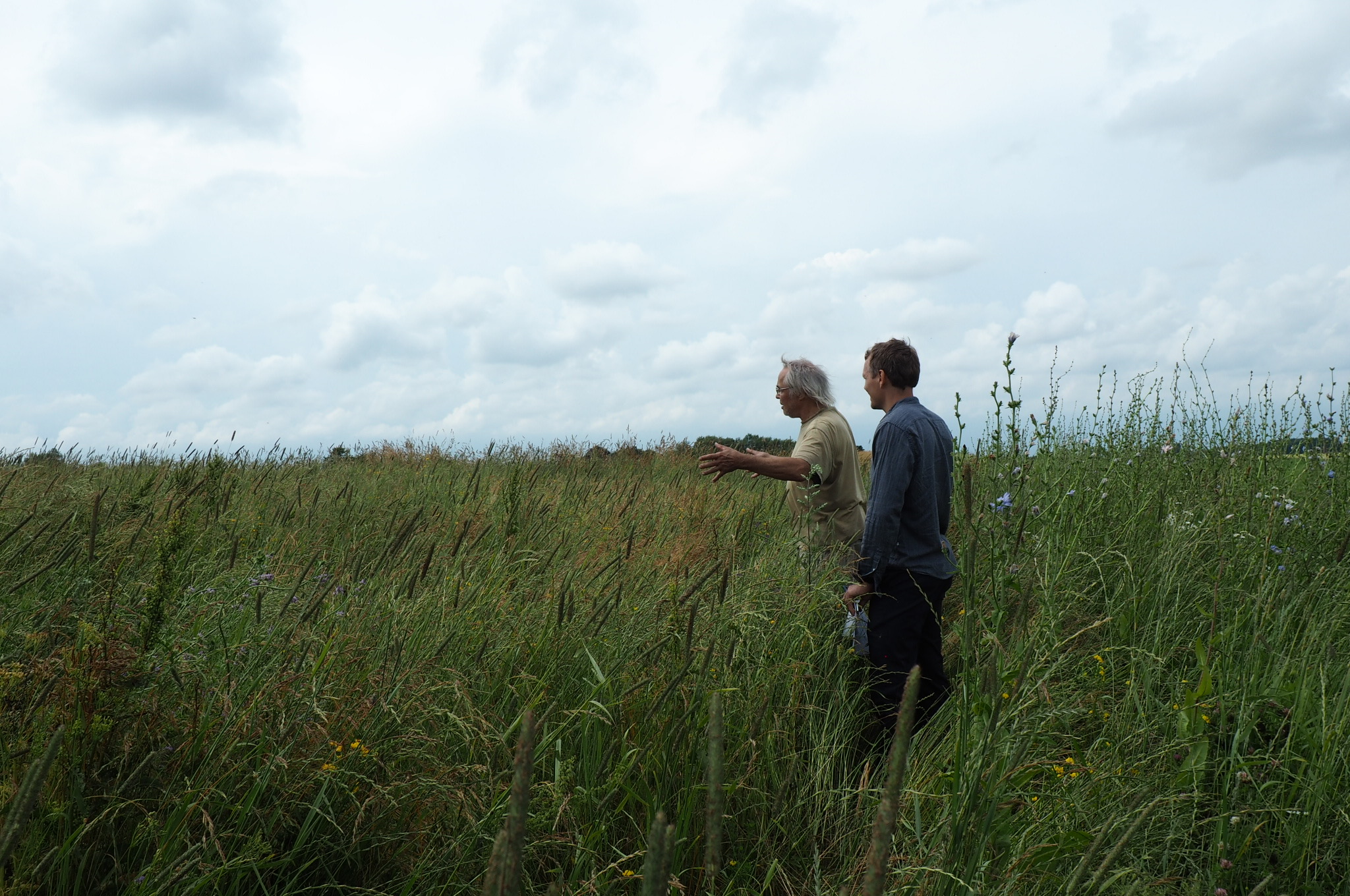 How are humans—and how have they been—interacting with the natural and social environments they inhabit, what kinds of socioecological landscapes emerge, and what kind of reparative practices are unfolding—and have been unfolding over the last 8000 years? These questions have occasioned my work for the last 10-12 years. I have insisted on searching for reparative and livable livelihoods, and focused on 'disturbance ethics'. I have tried to hold on to what also goes on the world, how care and repair are practiced and situated, and how humans, plants and animals can connect through landscaping and disturbance in much less harmfull ways that we experience todat. I have queried into these interactions and broken links by working with a hennery, natural beer brewery, cereal fields, seaweed cultures, and shepherds.


---
Cooking and recipes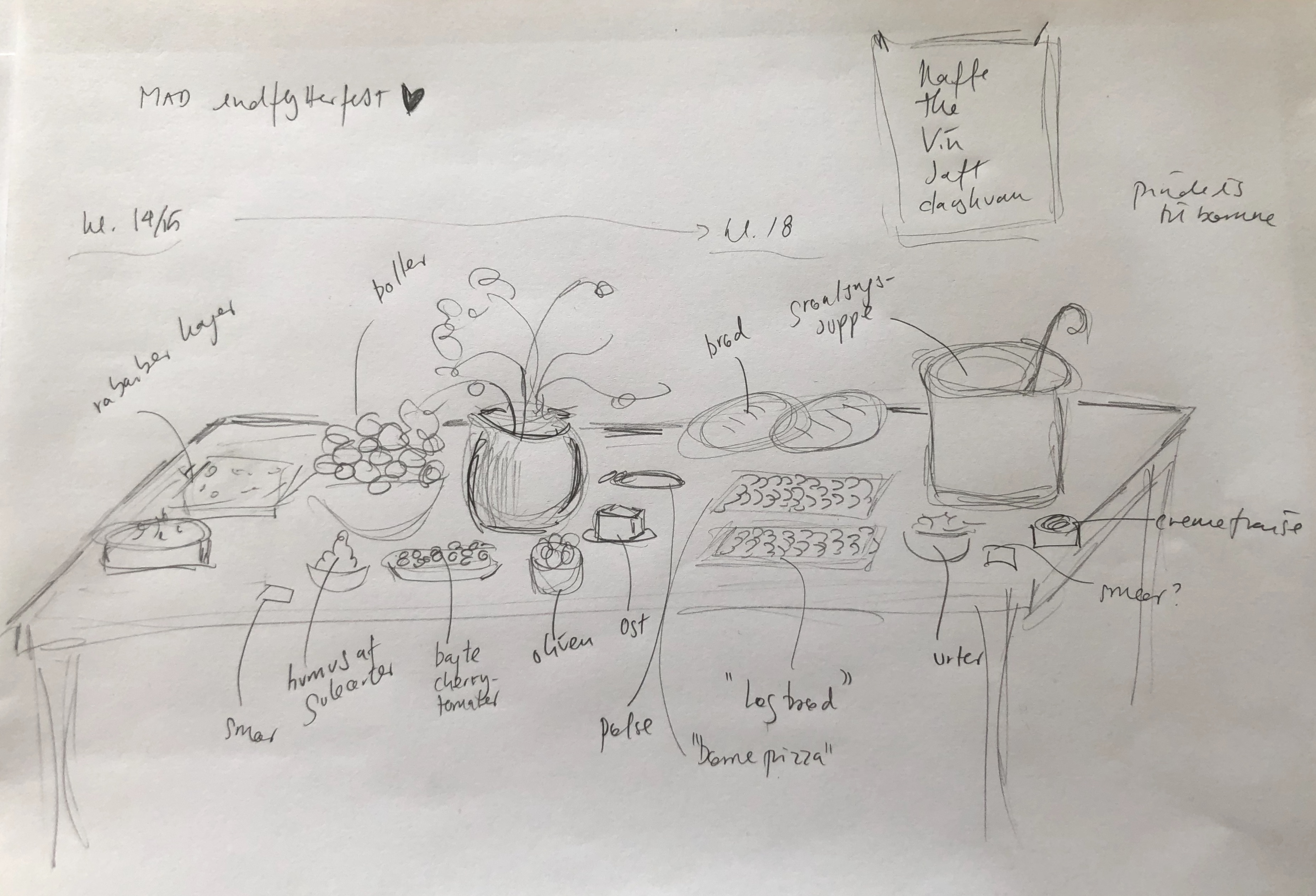 Cooking, foods and dinners are significant to how I work with landscaping. They are landscape-stories – narrated, eaten and experienced.

Eating is the basic relation between humans and lands. Cooking is also something with which I try to practise care for my family, friends, companions, farmers, land, and myself, just as cooking is a geography and architecture of the home, livelihood, and land. Cooking can be surrounded by an elitist and bourgeois cultural practice, and significant uneven geographies of access, taste, gender, and class are evident. However, home cooking – also outside of 'home' and to cook yourself – is a mundane practice that can empower and cultivate vital, embodied, and affective human-nature relations.

Cooking and mundane gastronomy can be powerful ways of commoning, because cooking is among other practices about becoming conscious of how our lives are connected socially and with the biosphere and requires us to think very situated about the ethics of eating and what kinds of communities that could be created. Beside re-searching and teaching these cooking-relations, another part of my work with foods and cooking is recipes. They are like oral stories: they move, are gathered, they unfold and creolize, and maybe move on. They are passed between generations, relatives, friends, maybe even foes. They move across borders, localities, families, communities. They are interpretations and studies.

I was born in one country, grew up in another, and has a parent in a third. Living with a kind of transnational family, recipes is a way that I connect with them og those places. For instance, making and eating ajiaco or arepas is way of connecting with my father, Colombia, and kitchen-memories of my childhood in Denmark. The collage above might give an insight in how the recipes unfold in my work.

In a world with so many broken links, I believe recipes can be a way of connecting and repairing.






(c) Emmy Laura Pérez Fjalland