Work and activities
---

My name is Emmy Laura Pérez Fjalland. I was born in 1987 in Bogotá, Colombia, and am based in Copenhagen, Denmark. My family has lived in the southern parts of Spain for almost 15 years, and therefore this is also a place, I am closely connected to.

I am a writer, scholar and lecturer working with landscaping practices. I am deeply interested in ecological thinking and how humans are—and have been—interacting with the natural and social environments they live on, in, with, and along.

Grants
Emmy Laura recieved the Danish Arts Foundation's architecture working grant (2023)
Emmy Laura recieved a project grant from DREYERS foundation (2022)
Emmy Laura recieved a PhD research scholarship from The Danish Architecture Centre and Roskilde University (2014


Studio Huma is my research-led artistic practice and was initiated in 2019 as I was finishing with PhD. Studio Huma is led by a 'curious practice' of geography, and brings attention to more-than-human world-making, ecosocial landscaping communities, and place imaginaries – often over long timespans.

I make use of fieldwork, mapping- and archive-techniques as well as collaborative methods and methodologies of the body.

I write, I do workshops and walks, conversations and advocacy as well as cooking, mapmaking, weaving, and photography.

I mostly collaborate with farmers, herders, chefs and foresters, and with other artists and researchers, crafters, architects, designers, archaeologists, biologists, and curators.

I am currently (2023) engaged with the association Får til kanten and Lystbækgård (herders in Jutland, collaborating since 2021), the medias Føljeton (Jordbo, since late 2019) and Dagbladet Information (Almanak, 2023), and a 'house-artist' in Sorø Libraries, the curatorial platform-project Hosting Lands led by Laboratory for Aesthetics & Ecology (2022-2023). A place-story project in the forests of Skanderborg Municipality and in the garden Sct. Hans Have in Roskilde – among other...



)

I have a background in working interdisciplinary with humanities crossing philosophy, history, media, material culture and culture studies, and a Master of Arts (2013) and PhD (2019) in Geography and Planning Studies. My research is mainly based in working with ethnographic, collaborative and situated methodologies of geography and landscaping, and my main research areas focus on I) care, coexistence, reparation, II) place stories and environmental storytelling, III) mobilities, movements, migrations.

Since defending my PhD in 2019, I have been given the opportunity to partly continue my research as a postdoctoral fellow and scholar and develop my teaching skills, partly experiment with practice-based landscaping and storytelling. I have been associated with Roskilde University (Dept. of People & Technology, DK), Royal Danish Academy of Architecture (Institute for Architecture, Urbanism and Landscape, DK), Aarhus University (Department for Cultural Studies and Archaeology, DK), and University of Copenhagen (Section for Landscape Architecture and Planning, DK).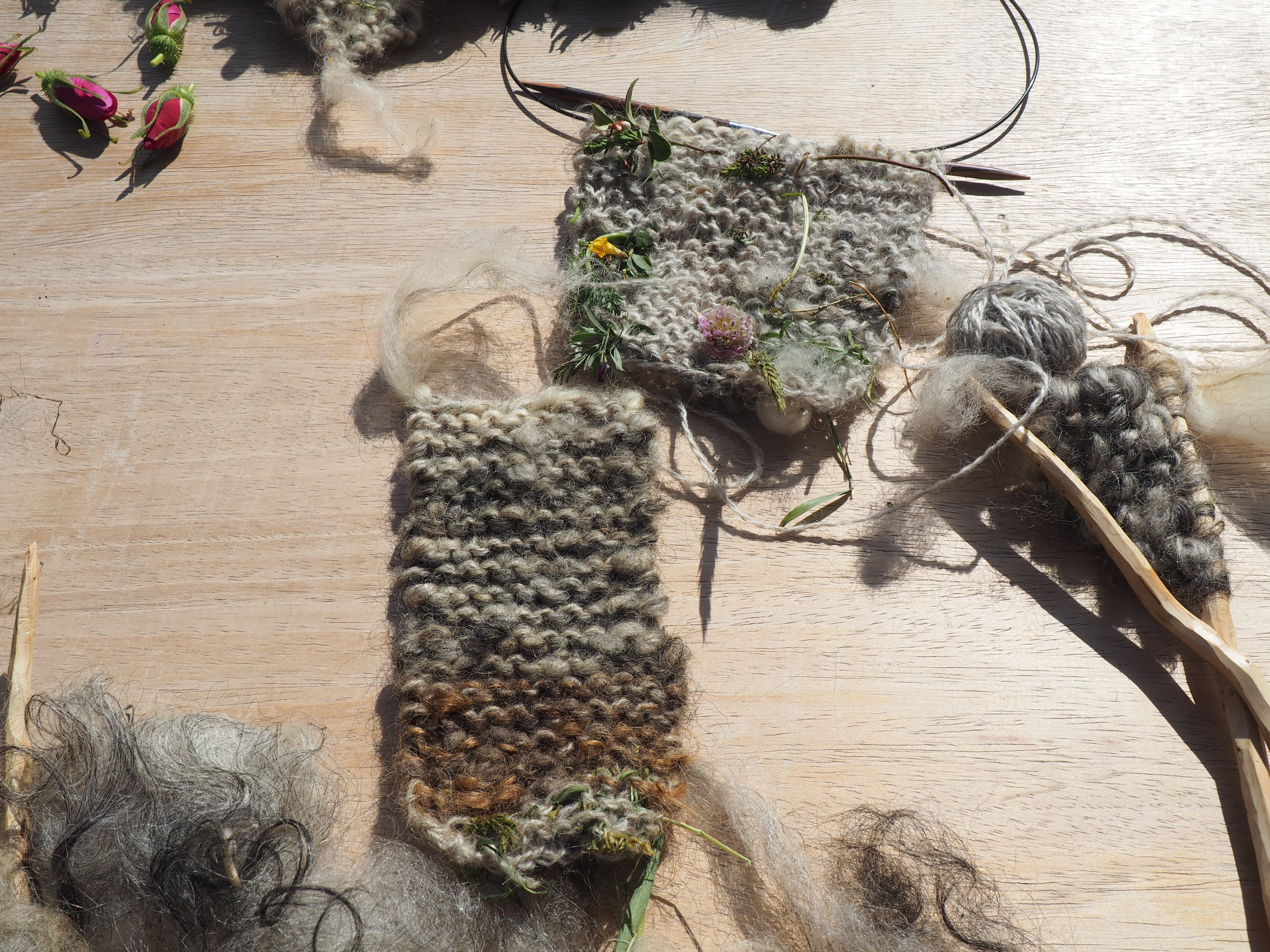 ...
Previous projects



Uses of the past in present day herding. S

ubproject to the research project 'Anthropogenic Heathlands' led by archaeologist Mette Løvschal (Aarhus University, 2021).



Regenerative Farming Practices. How regenerative farmers describe and practice 'regeneration', how they organise, and what they try to make visible with their work. Together with Jonas Egmose (Roskilde University, 2022).

Seaweed-Cultures: Locally grown, foraged, and processed. Project about seaweed and foraging in a coastal community in Guldborgsund, Denmark, together with Thomas Theis Nielsen (Roskilde University, 2022).

Planetary Concerns - Ecological Cultures. Focus on mediated and artbased practices, a collaboration with associate professor in performance design Kristine Samson (Roskilde University, 2019-2020).

The Great Pantry. Subproject conducted under the project 'Circular Economy in Region Zealand' focused on bioeconomy, together with Thomas Budde Christensen (Roskilde University, 2019).

Strategic Sustainable Urban Planning and Development. Project at Royal Architectural School of Architecture in collaboration with Gustavo Ribeiro (2020).

Socioecological Landscaping. Postdoctoral project about agricultural reparative practices as landscaping (Royal Danish Academy – Architecture, 2020).

Rebellious Waste & Food: Searching for Reparative Futures within urban-rural landscapes. Co-financed PhD-scholarship by Roskilde University and Danish Architecture Centre with means from Realdania (2014-2019).


...
Member of networks, groups, jurys, boards

2021 / Member of Art Hub's 'Jury', sustainability expert, in relation to the programme 'Repairing the Present' (2021-2022) is a project under S+T+ARTS, an initiative funded by the European Union and aimed at connecting science, technology, and the arts.

2021-2022 / Member of Art Hub's 'Local Expert Group', sustainability expert, in relation to the programme 'Repairing the Present' (2021-2022) is a project under S+T+ARTS network, an initiative funded by the European Union and aimed at connecting science, technology, and the arts.

2016-2020 / Board member of the international Cosmobilties Research Network.